2023 Buenos Aires > Rio de Janeiro
Embark on a life changing 15-day expedition to Antarctica, the southernmost continent and the world's final frontier, before exploring Argentina and Brazil.
Enter the formidable frozen landscape made up of never-ending icefields, towering rock faces, snow-capped peaks, immense glaciers, glistening blue icebergs, and an incredible amount of unperturbed wildlife. As your Antarctic cruise threads its way through the icy waterways, you will find yourself lost for words at the majestic scenery that envelops you. Finally, at landfall, the sight of large bustling penguin rookeries and lazing seal colonies will welcome you, as pods of whales' breach off the shore and pristine snow petrels soar above. Enter the Weddell Sea to view vast tabular icebergs and immense colonies Adélie penguins. Let our Discovery Team regale you with Antarctica's inspiring tales of polar survival and intriguing fossil fields. From basking in the magnificence of 275 thundering waterfalls stretching across 3 kilometres to marveling at the unbelievably giant Amazonian water lilies at the UNESCO biosphere reserve of Jardim Botânico, every day of your journey will be filled with awe and wonder. Breathtaking natural wonders, one-of-a-kind luxurious stays, and unforgettable experiences that immerse you into the local life of this vibrant land. Embark on a journey that reveals to you all the must-see sights of Argentina and Brazil. Enjoy the unparalleled views of the Iguazú Falls without leaving your hotel at your exclusive Scenic Special Stay, before getting up close to the falls to feel the refreshing spray on your skin. Drink in the spectacular views at a mountain-top Scenic Sundowners event and watch the sunset bathe Rio in a golden glow. Discover the lively local culture and lifestyle of the city, including a mouth-watering Brazilian Churrascaria experience with samba musicians.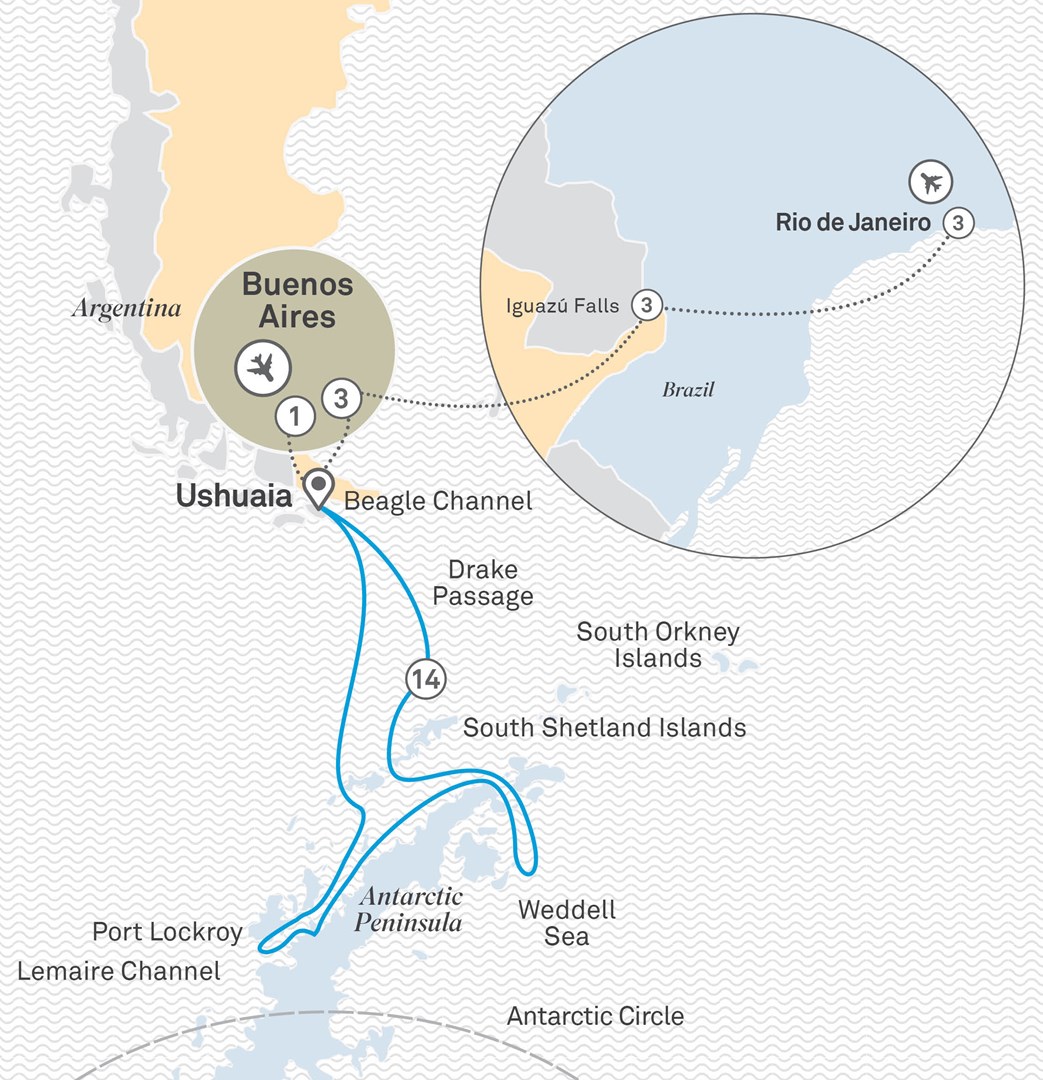 Tour Code:

OSA9

Duration:

24 days

Departure City:

Buenos Aires

Return City:

Rio de Janeiro