2024 Valletta > Lisbon
From the Maltese archipelago to the Spanish coast via Sicily, we invite you to experience exceptional moments discovering fascinating sites. Scenic Eclipse will leave Valletta for an 11 day voyage on seas brimming with history.
After a wonderful stop on Gozo, an unspoiled island that is home to a megalithic UNESCO listed site , sail to Italy and along the Andalucían coastline. Immortalised in operas and vividly depicted in 19th century art and literature, Andalucía is reminiscent of Spain: a sun-dappled, fiesta-loving land of guitar-wielding troubadours, feisty operatic heroines and Roma singers wailing sad laments. Guarding the Strait of Gibraltar, Tangier has for centuries been Europe's gateway to Africa. Its blend of cultures and influences is unique in Morocco – for much of its history it wasn't even governed by Morocco.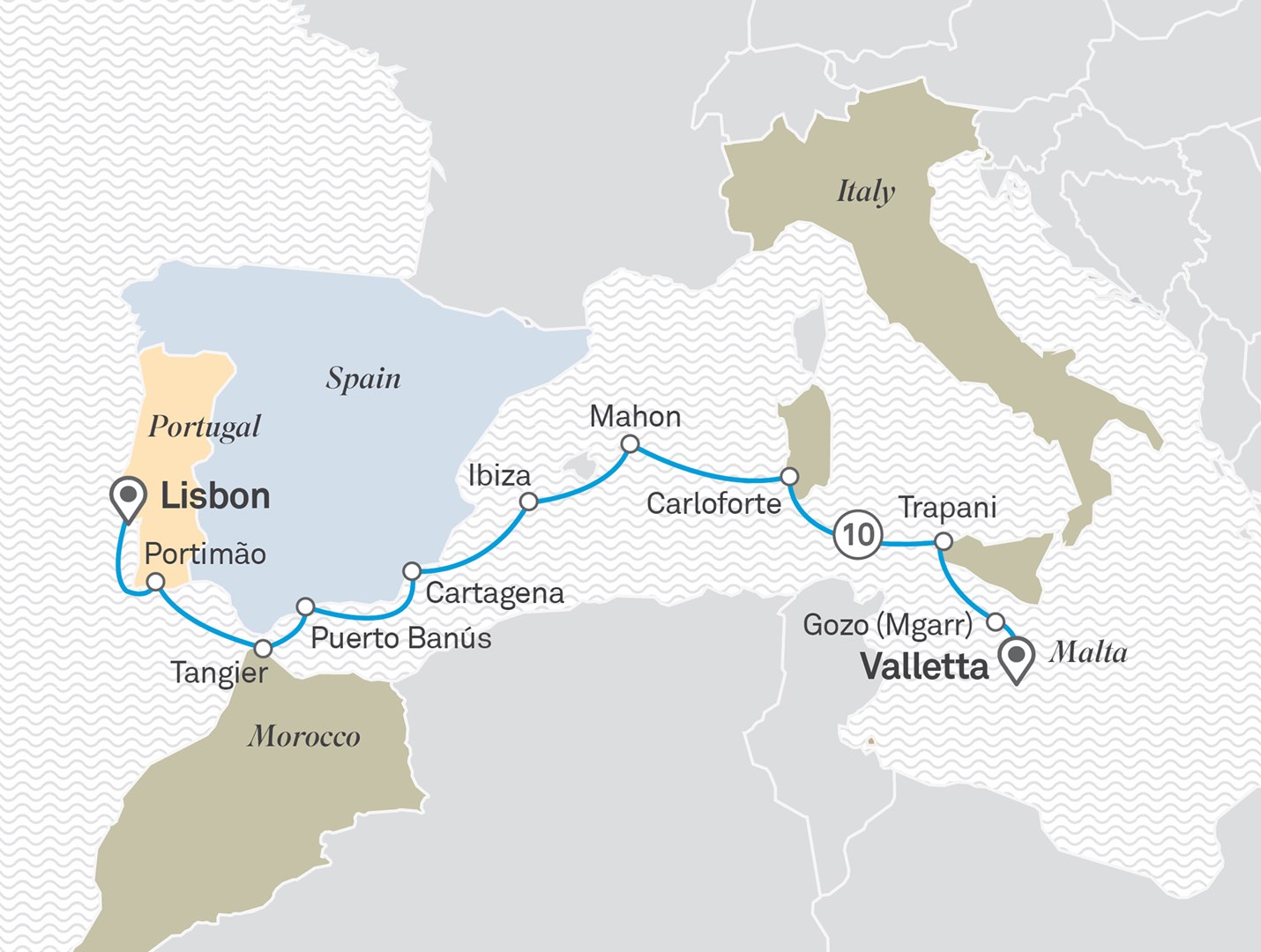 Tour Code:

601M

Duration:

11 days

Departure City:

Valletta

Return City:

Lisbon